Fully automated multifunctional air monitoring system Menatir
Get accurate data as quickly as possible. Our system allows you to take photos and videos during the day and at night covering large areas in 24/7 mode.
More about the network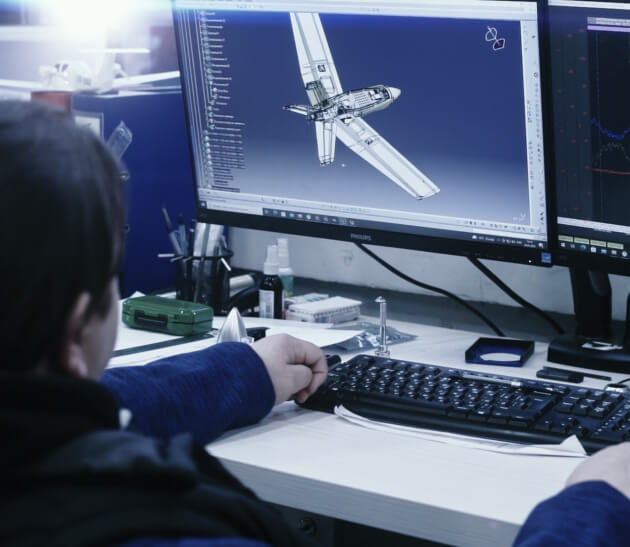 Advantages
of Menatir
24/7/365 aerial monitoring with only one operator needed
Menatir base station is placed into a 20-foot shipping container
6 UAV payload types that can be switched on site
Intelligent decision-making support system
How it works
A set of 6 UAVs are stored and automatically charged on the platforms inside a container.
More about the network
When the mission starts UAVs are lifted on the platforms to the container roof level and moved by manipulator to the launchpad, where they take off vertically.
More about the network
After completing the mission, the UAVs return to the container, land vertically on the launchpad, where they are taken by the manipulator and placed on the platforms, which lift them down into the container.
More about the network
Why the MENATIR network system