01
City/region/country administrations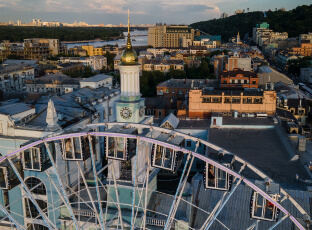 Cities can integrate a network of MENATIR drone stations into a comprehensive video surveillance system. UAV Menatir can operate as mobile photo and video cameras, working 24/7 regardless of location and weather conditions.
02
Emergency services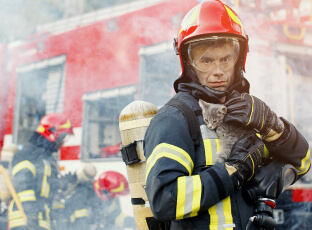 The MENATIR system has a huge potential to help first responders and other emergency services in eliminating emergencies, searching for people in remote areas, observing natural disaster zones, monitoring man-made hazards, and detecting active and potential fires.
MENATIR's high-resolution cameras, thermal and video cameras, and other types of payloads can operate effectively 24/7. The decision-making support system with AI elements processes the video and automatically recognizes fire, smoke, and chemical spills.
03
Environmental inspections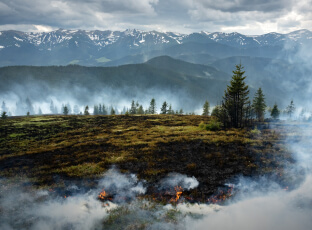 For environmental inspections, not only does the MENATIR system monitor the atmospheric air for compliance with specified standards but also detects pollution sources. The system can recognize a number of pollutants: CO, CO2, O3, NO, NO2, SO2, NH3, CH4, and H2S, as well as analyze such parameters as dust concentration, humidity, temperature, and atmospheric pressure. Inspections can also monitor wildlife using UAV Menatir — for example, to monitor animal migration and detect poachers.
04
Law enforcement agencies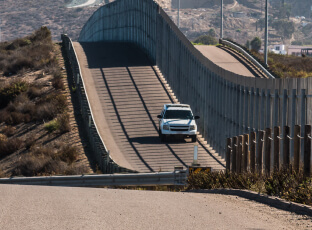 Law enforcement agencies can easily integrate the MENATIR network into the "Safe City" systems. MENATIR helps in search and pursuit of people and transport, monitoring the traffic conditions, protecting large events and mass gatherings, and supporting rescue operations. 24/7 UAV-based automated border control system detects attempts to illegally cross the state border and provides detailed information for quick response.
05
Municipal expenses optimization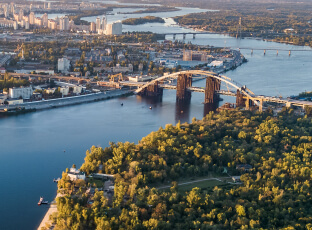 A single container with UAV Menatir can ensure 24/7 surveillance of areas of interest and air quality monitoring thus considerably improving the efficiency of city surveillance systems.
Detection of landscape fires at early stages, which minimizes the negative impact on the environment and cuts fire damage restoration costs
Aerial monitoring of river basins, which ensures accurate aquatic vegetation management, and timely alert of industrial waste dumping and other illegal actions
Inspection of the city road infrastructure to identify road damage, to help to plan and prepare road construction and monitor construction progress
Inspection of the city utility infrastructure to detect pipeline defects, leaks, and corrosion, and to check the integrity of power lines and isolators, thus minimizing maintenance costs